Rick's Music Archives Rare Live Concerts on DVD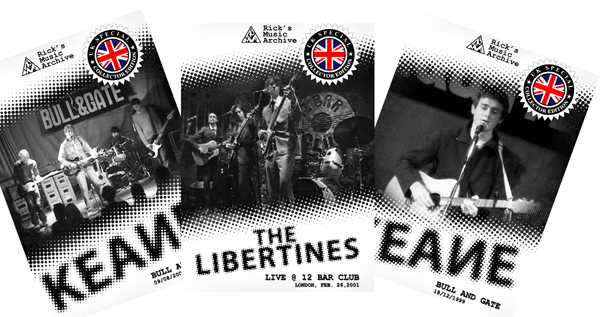 Rick's Music Archives comes live to bring you a vast quantity of live music performances from New York City, London and other exotic International locations – like Cannes France.
Rick's Music Archives are live performances of top new bands playing contracted clubs in NYC and London as well as special performances at other venues. All the archives come from the OnlineTV.com video broadcasts at MusicTV.com from 1996 to 2003 and were broadcast live on the Internet as well as archived for years at MusicTV.com.
During the years almost 5000 hours of concert footage was acquired and contracted with each individual band. Of course there is the good, the bad, and the ugly. That was a part of the fun of promoting new bands and new music.
Please be assured each concert has a written contract signed by the band or their warranted agent and we are the only ones authorized to manufacture these units.
We thank you for visiting Rick's Music Archives and invite you to browse the catalog and watch some of the short versions available here.